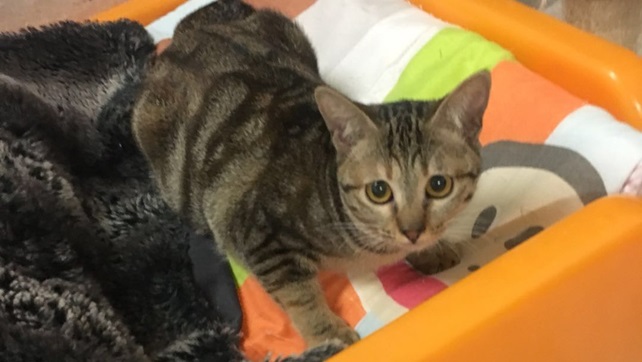 Anima–Abandonment and Return (SPPC1614-Ada)!
<07-01-2018>
SPPC1613-Abela (F) and SPPC1614-Ada (F), on the time both around three months old, were under our Special Protection Program and rescued by Anima on 26th June 2017, through Michele, somewhere in Taipa.
SPPC1614-Ada has stayed with us and was adopted on 8th December 2017.
However, we were informed by the adopter that a family member has an allergic reaction and was confirmed by the doctor that it's caused by the cat.
These are the human doctors we have in Macau!
SPPC1614-Ada is staying with us again now.

Never Abandon your pet! Abandoning a pet should be a crime!
Please Adopt and Never buy!
Otherwise we cannot help other animals!
Please help us donating to 
ANIMA – Sociedade Protectora dos Animais de Macau
to the following bank accounts:
Banco Nacional Ultramarino, MOP account number 9003472840
Bank of China, MOP account number 01-01-20-794318
ICBC, MOP account number 0119100200000960934
(ICBC jetco, please do not input the first three digits)
Tai Fung Bank, MOP account number 201-1-10530-7
Tai Fung Bank, HKD account number 101-1-12983-3
Paypal account: albano@animamacau.org 
and inform us of your donation to anima@macau.ctm.net and info@animamacau.org