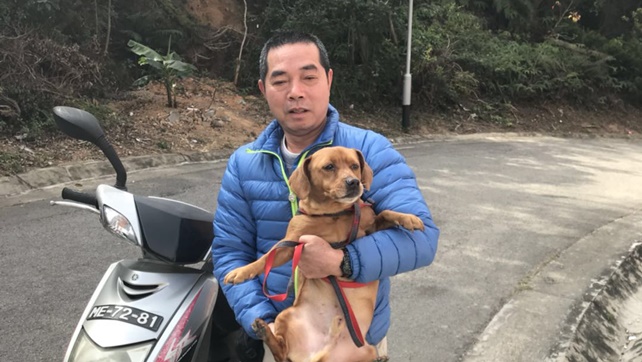 Anima-February Temporary Accommodation (1534-Sibala)!
<14-02-2018>
Sibala will temporarily accommodate at Anima for seven days until 21st February 2018!
1534-Sibala (M), was rescued by Anima on 27th September 2015, around five years old at that time, after a call from Mr. Lung reporting that he couldn't take care of his dog anymore as his daughter just had a new born baby .
Happily he was collected back by the family on 10th October 2015.
Now he came back for a temporary accommodation for seven days!
If you adopt an animal from us you have the privilege to leave your animal in Anima during 15 days free of charge during the first year of adoption provided we have space.

Never abandon your pet! Abandoning a pet should be a crime!

Please help us donating to
ANIMA – Sociedade Protectora dos Animais de Macau
to the following bank accounts:
Banco Nacional Ultramarino, MOP account number 9003472840
Bank of China, MOP account number 01-01-20-794318
ICBC, MOP account number 0119100200000960934
(ICBC jetco, please do not input the first three digits)
Tai Fung Bank, MOP account number 201-1-10530-7
Tai Fung Bank, HKD account number 101-1-12983-3
Paypal: albano@animamacau.org
And inform us of your donation to anima@macau.ctm.net or info@animamacau.org