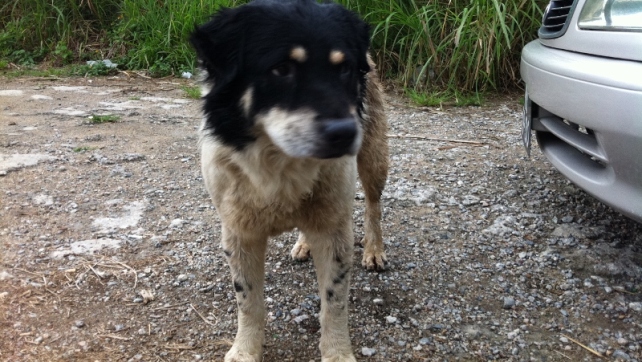 Anima–January Sad News (SPP1480-Black Head)!
<07-01-2018>
SPP1480-Black Head (M), around 13 years old now, together with SPP1479-Lor Lor, SPP1481-Little Lor and SPP1482-Da Ban, were under our special protection program since 24th June 2015.
They were living in a construction site somewhere in Macau being Ivan their responsible.
All of them were delivered to Coloane kennel under an agreement between IACM and Anima on 25th June 2015 for adoption.
SPP1480-Black Head was suddenly found unable to move this afternoon .
He passed away before our rescue team arrived.
R.I.P. my friend!
Please help us to help them!
Never Abandon your pet! Abandoning a pet is abandoning a family member!
Please help us donating to 
ANIMA – Sociedade Protectora dos Animais de Macau
to the following bank accounts:
Banco Nacional Ultramarino, MOP account number 9003472840
Bank of China, MOP account number 01-01-20-794318
ICBC, MOP account number 0119100200000960934
(ICBC jetco, please do not input the first three digits)
Tai Fung Bank, MOP account number 201-1-10530-7
Tai Fung Bank, HKD account number 101-1-12983-3
Paypal account: albano@animamacau.org 
and inform us of your donation to anima@macau.ctm.net and info@animamacau.org