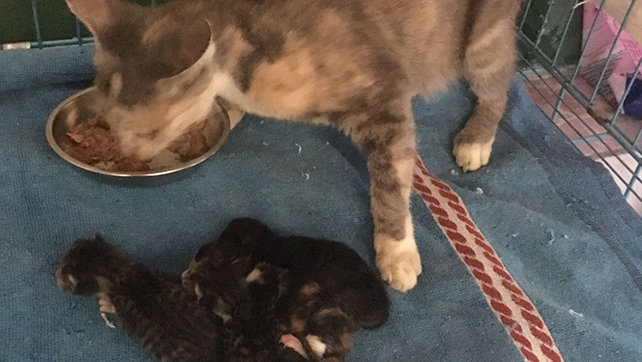 Anima-October Sad News (C1720-Chestnut)!
<01-10-2017>
SPPC1179-Dabria (F), around one year old at that time, was rescued by Anima, through Michele, somewhere in Taipa, and was under our Special Protection Program since 29th April 2016, 
On 10th August SPPC1179-Dabria was supposed to be spayed but she was found pregnant through ultrasound.
On 25th September she gave birth to C1717-Hazel, C1718-Peanut, C1719-Almond and C1720-Chestnut.
C1720-Chestnut was weak and being skinnier than the other siblings.
Unfortunately he passed away this morning.
R.I.P. my friend!
Please help us to help them!
Never Abandon your pet! Abandoning a pet is abandoning a family member!

Please help us donating to
ANIMA – Sociedade Protectora dos Animais de Macau
to the following bank accounts:
Banco Nacional Ultramarino, MOP account number 9003472840
Bank of China, MOP account number 01-01-20-794318
ICBC, MOP account number 0119100200000960934
(ICBC jetco, please do not input the first three digits)
Tai Fung Bank, MOP account number 201-1-10530-7
Tai Fung Bank, HKD account number 101-1-12983-3
and inform us of your donation to anima@macau.ctm.net and info@animamacau.org