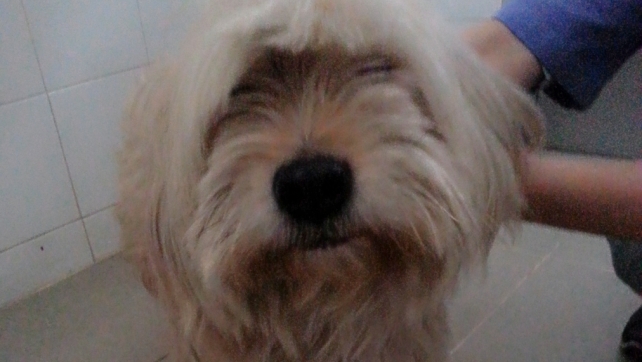 IACM – April Adoption (451-Ivonne)
451-Ivone was adopted from Anima on 20 June 2009 and was abandoned in Praça do Tap Seac. Someone delivered her to IACM. Fortunately, by an old informal policy between Anima and IACM, when we transfer our property to a new adopter our name is internally registered in IACM file. Once an animal is abandoned we are informed by IACM which, by law, can only disclose the microchip. But this is enough for us to know who was the bad guy.
Once informed, we immediately called the adopter and the reason is always the same: the family do not want the animal anymore!
But why he has not even called us? Why she was just abandoned in a very busy area? Irresponsible people! We were ashamed of him!
Thanks to our new cooperation with IACM, and because we were completely full, Ivone was subject to adoption in IACM.
IACM has informed us that Ivonne was adopted!
Thanks!
Never abandon your pet, please!
Please help us donating to
ANIMA – Sociedade Protectora dos Animais de Macau
to the following bank accounts:
Banco Nacional Ultramarino, account number 9003472840
Bank of China, account number 01-01-20-794318
ICBC, account number 0119100200000960934
(ICBC jetco, please do not input the first three digits)
And inform us of your donation to anima@macau.ctm.net