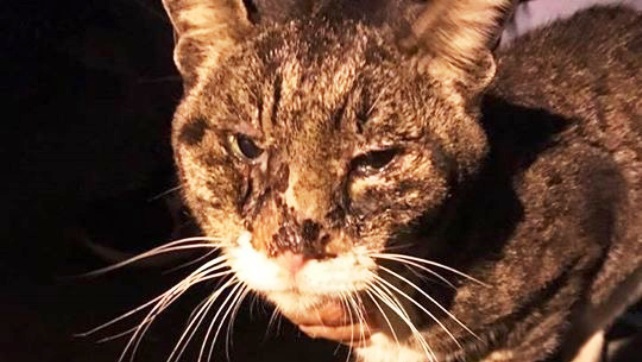 Anima–April Rescue (C1500-Shun Shun)!
<20-04-2017>
C1500-Shun Shun (M), around two years old, was collected by Anima on 20th April 2017.
According to Mr. Oscar, from Anihelp, he was rescued in Rua da Ribeira do Patane on 14th April as he was sick.
C1500-Shun Shun was sent to a clinic immediately for consultation.
He had pancreatitis, cat flu, was dehydrated and anemic.
He has recovered and was collected by Anima, under an agreement signed between both organizations.
Anihelp was responsible for any expenses until the animals enters in Anima, being Anima responsible for every expense after entering in Anima!
C1500-Shun Shun was checked by our vet and dewormed.
He is staying in V6 now.
Thanks Mr. Oscar and Anihelp!

Please help us to help them!
Never Abandon your pets! Abandoning a pet should be a crime!

Please help us donating to
ANIMA – Sociedade Protectora dos Animais de Macau
to the following bank accounts:
Banco Nacional Ultramarino, MOP account number 9003472840
Bank of China, MOP account number 01-01-20-794318
ICBC, MOP account number 0119100200000960934
(ICBC jetco, please do not input the first three digits)
Tai Fung Bank, MOP account number 201-1-10530-7
Tai Fung Bank, HKD account number 101-1-12983-3
and inform us of your donation to anima@macau.ctm.net and info@animamacau.org